Luminites has now finished their long awaited début single 'Do Something', to the delight of their fans.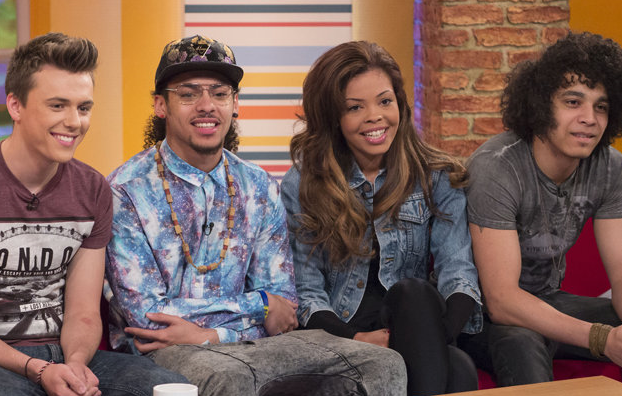 The foursome –  Ben, Corey, JJ and Steph – from London who made it to the finals of Britain's Got Talent this year, are set to release their début single on 10th November.
For us the upbeat pop track is a bit of a grower, and the song is about grabbing the bull by the horns and jumping at the opportunities life throws your way. In a recent statement the band said:
"Everything we've done and all the success we've achieved so far has been down to us putting ourselves out there and making the most of everything that's come our way and that's why this song means so much to us. We are so excited to be releasing our first ever single and hope people enjoy it."
Although we think the track is OK, we were hoping for the typical Luminites sound and style of music that they wowed the judges with on Britain's Got Talent like "Hurts So Good" and "To Love Somebody".  We also found this track on-line of an old favourite that we haven't stop playing yet:
Luminites – "Streets Of London" Official Video (Centrepoint Charity Single) from LightUp Film on Vimeo.
Following their performances on BGT, the band has won a lot of admires in the music industry including Will.I.Am, The Wanted and even X Factor group Little Mix. Add these names to the thousands of fans that has already got behind them, then the band is off to a good star for life in the fast lane in the music industry.