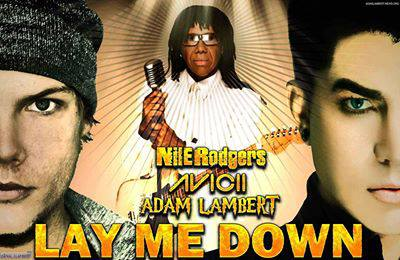 DJ Avicii has teamed up with Adam Lambert and Nile Rodgers on his new track 'Lay Me Down', which is taken from his forthcoming debut album "True".
The track paves the way for the new album which is officially released on September 17.
The Swedish DJ shocked both his fans and music critics when he first unveiled single 'Wake Me Up'.
The collaboration with soul singer Aloe Blacc saw a shift from his traditional electronic dance music sound to something with a country influence.
The song went on to become the fastest selling single of the year so far, beating One Direction to number one in the UK charts and also reaching the top spot in 62 other countries.
Will his new track 'Lay Me Down' have the same level of success? Only time will tell. Have a listen to it here and let us know what you think in the comments below: