It is steady as he goes with Nicholas McDonald on The X Factor. The youngster has hardly put a foot wrong since his first audition earlier this year, and continues to delivery wonderful performances.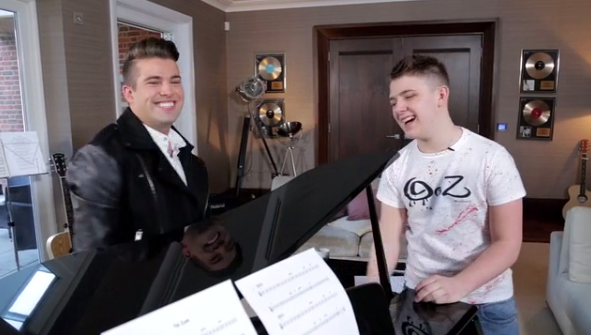 Tonight Nicolas returns to the X Factor stage to tackle his track from the X Factor back catalogue, following in the footsteps of Joe McElderry with 'The Climb'.
The Climb was originally recorded by Miley Cyrus, but it was the song that clinched the competition for Joe back in 2009, helping him to beat Olly Murs to the X Factor crown.
This week Joe who is a South Shields lad, spent some time with Nicholas and offered advice to the popular young singer for his X Factor performance. See their first meeting in the video below: