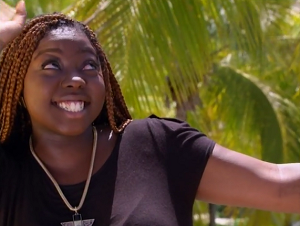 A level student Hannah Barrett from London, auditioned for The X Factor at the age of 17 to try to make her dream of a career in music a reality.
Music is something that has always been close to Hannah's heart after she lost her father when she was only 9 years old. Hannah regards him as her musical inspiration and before he died he got her into music by introducing her to artists such as Ella Fitzgerald, Lauren Hill and Anita Baker.
Hannah started singing in her local church and this is where people urged her to pursue a singing career as they all noticed her amazing talent.
[imagebrowser id=6]