Last night SeSe Foster was rushed to hospital after taking ill just before her band Miss Dynamix was due to perform on The X Factor live show.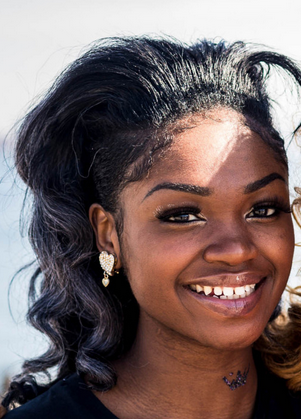 The mum of one is pregnant with her second child and Gary Barlow admitted on The X Factor that he was worried when he watched her rehearse on Saturday afternoon. He revealed that the team couldn't afford to take a risk and let SeSe sing, in case it put her or her unborn baby at risk.
However Foster has now claimed that her health issues weren't pregnancy related. SeSe took to Twitter last night and revealed that she actually needed medical attention after taking a panic attack backstage.
She tweeted:
"I apologize to everyone for tonight I begged and begged and begged however the paramedics say NO! I'm so sorry IM crying my eye's out xxxxx"
"incase some of you are mis understood, tonight was NOTHING to do with me being pregnant. I had an anxiety attack it's hapned alot in my life"
Last night SeSe received some criticism from viewers who felt that she did the wrong thing in applying for the show when she knew she was having a baby. However the hopeful hit back this morning, saying:
"Everyone carries pregnancy different. Some struggle others dont. One must not compare another's pregnancy to their own. Its prejudice xxxxx"
"I deserve s chance I can do it I've performed all my life being pregnant with my 1st its never stopped me then it shouldn't now"
She insisted that she wanted to continue with her performance but wasn't allowed, adding:
"I wanted to perform but the show insisted not"
SeSe is currently at home but expected to return to the X Factor mansion tomorrow and she revealed:
"I will NEVER give up on us xxxxxxxxxxxx"
"I'm at home guys IM going back to house tomorrow morning"
Gary Barlow is concerned that SeSe's absence could cost the group their place on the show though. He explained last night that historically, when an act takes a week off, they tend to be voted off as soon as they return to the stage.