Sese Foster from X Factor group Miss Dynamix was rushed to hospital tonight after taking ill.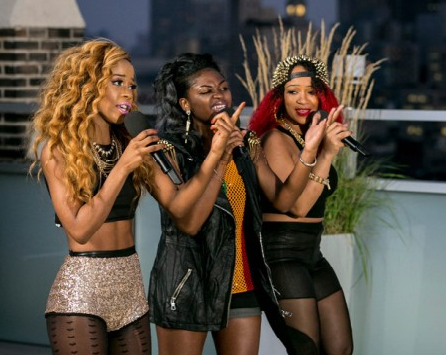 The news came just minutes before The X Factor live show was due to begin and meant that the three piece group was prevented from performing on tonight's show.
Producers have confirmed that the girls will get a bye through to next week's live show but have not yet revealed any more information on SeSe's condition.
The girls had been due to perform Dreams by Gabrielle as part of tonight's Love and Heartbreak theme.
Earlier this week, SeSe had hit back at viewers who suggested she shouldn't be on the show.
The 22-year-old, who is six months pregnant with her second child, said: "I'm doing the choreography better than the other two!
"That's a sign, saying Please don't put down the mothers and pregnant people out there. We can do it just like anyone else."
SeSe added: "What am I supposed to do? Go back to my council flat and watch the show on TV? No! I made it this far without anyone knowing I was pregnant anyway."
See Also:
SeSe Foster recovering but Gary Barlow is still worried for the future of Miss Dynamics.