Alejandro Fernandez-Holt drew on his Spanish roots tonight with a impressive rendition of Enrique Iglesias's 'Hero'.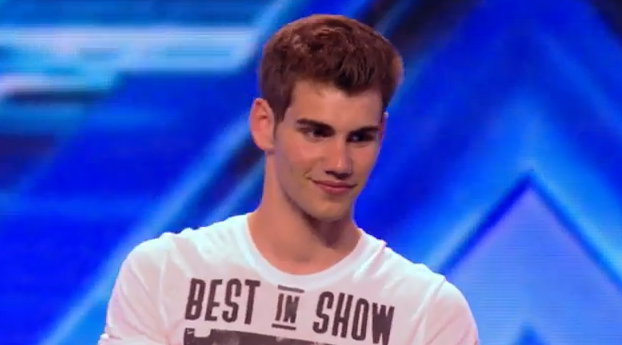 However, the 17 year old student from Brighton had a lot to prove to Gary Barlow tonight after he branded his first audition as cheesy and 'too theatre school.
Before his performance tonight Alejandro admitted that he was most worried about impressing Gary. But with the audience supporting and singing parts of the song in Spanish, the judges had only good things to say:
Nicole: The last time I thought you were charming and I wanted to see all the girls screaming for you at the arena. Very good and very hot!
Sharon: Well, an unbelievable performance, you were really fantastic.
Louis: Great audition. You are not the best singer here but you've got great charisma and the girls are going to love you.
Gary: I don't think you are the strongest vocally but you have great charisma. Great song choice and the girls absolutely love you!
Unsurprisingly the judges gave Alejandro four yeses and a pass to bootcamp.