Those One Direction boys have done it again. They have just gone and won yet another award to add to their growing collection of trophies.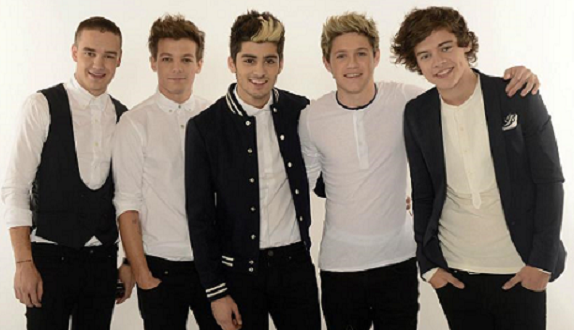 The X Factor  group fought off competition from the likes of Coldplay, The Rolling Stones and Bruce Springsteen to win this year's Silver Clef Awards at a ceremony in central London.
Harry Styles said: "Thanks to everyone who voted for us to win the Nordoff Robbins Best Live Act 2013. We are over the moon.
"Congratulations to Nordoff Robbins on another amazing Silver Clef Awards. What an incredible charity, helping people with music therapy."
The 'Live Act' award is voted for by the public out of 30 shortlisted acts provided by Ticketmaster UK. The agency compiles the list based on the top-rated shows on their website.
A spokesperson from  Ticketmaster UK, said: "One Direction really is the biggest band out there at the moment, having had their very successful tour last year.
"It's great to hear from our customers which band they thought was the 'Best Live Act' of the last 12 months and clearly One Direction really won their fans over, taking just over a quarter of all votes.
"This will get fans even more excited for their huge 'Where We Are' stadium tour taking place next year. Congratulations to the boys!"