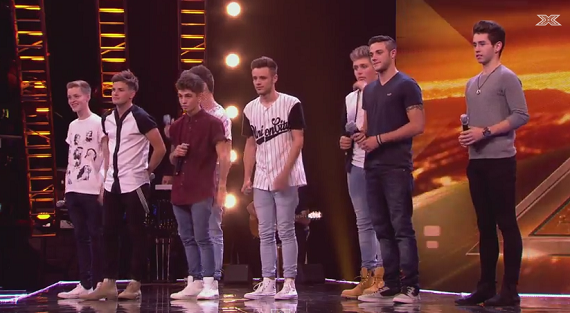 The X Factor will showcase its new boyband tonight at the bootcamp audition whenn they appear in front of the panel singing Run by Leona Lewis.
The band members whose names are – Barclay Beales, Casey Johnson, Charlie Jones, Chris Leonard, Jake Sims, James Graham, Reece Bibby and Tom Mann – are still looking for a name but since there are eight of them, we would suggest they call themselves Eight.
The boys will know doubt be compared to one direction and every fan will have their favourite that is off course if like One Direction they make the live shows.
However, for us one member already stand out from the crowed, he his Jake Sims, because unlike some of them he really does look and sound like a pop star.
See what you make of the new group in the video below.