Louis Walsh might have made a big blunder with last two boys during a recent radio one interview.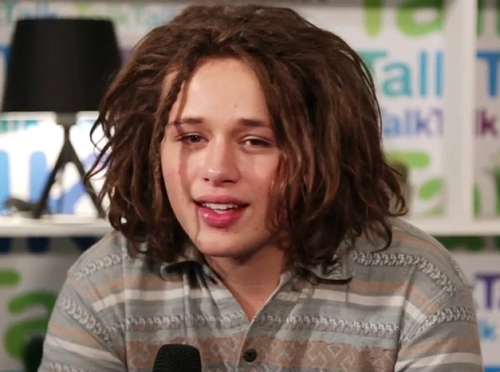 The X Factor judge, who is currently mentoring the boy's category, was asked which of the boys is most likely to win and without hesitation he chose Nicholas.
Luke Friend looked totally dismayed and upset as his coach and mentor made his revelation live on air right in front of him.
Speaking on the Xtra Factor tonight the 17-year-old singer admitted that he was annoyed by his mentor's comments and said that he tackled Louis about what he had said, but he didn't get an apology.
Friend said:
"I'll be honest. It annoyed me. Basically he knew I was annoyed. It has just made me want it more though. I was angry for that one night."
He continued:
"I love Louis to bits, I think he's great. I love how honest he is and I'm glad he was honest, I'd rather him do that than lie but at the same time at that point, on radio as well…"
Even Nicholas was annoyed with his mentor for choosing him over his pal and he told Caroline Flack:
"I was really annoyed, he shouldn't have sides. he should put 50% in me and 50% in Luke. I feel so bad."
However Louis didn't appear to be in the mood to apologies to the lads any time soon. When he was questioned about his comments, he insisted that he's hired every year because of his honesty and was just being open and truthful.
Walsh said:
"Luke will have an amazing career. He could be second in the competition. I could have two boys in the final."
"At least I speak my mind and that's why I am hired on the show. Not everyone has to agree with me."