I guess by now Miley Cyrus must be the second most talked about female artist after Lady Gaga, following her controversial performance at the VMA awards this year.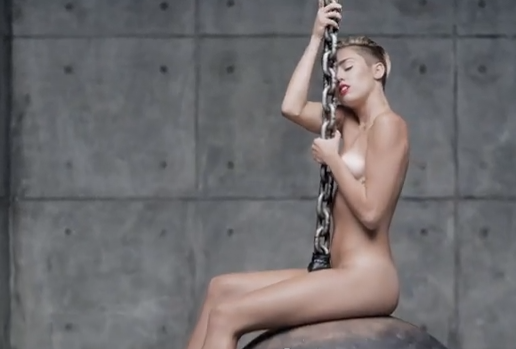 The American star has been invited to perform on the X Factor UK stage, but she must know by now that the British take family viewing very seriously, and that there will be an army of viewers watching very closely, phone in hand with the number for OFCOM on speed dial.
The singer takes to The X Factor stage on the Great British Song Book Results show to perform her new single from her latest album 'Bangerz' . But this week she told Capital FM that she did not know which single it will be.
The 20 year old who played Hannah Montana in the Disney series of the same title, told the radio station that she's been so busy preparing for her world tour that she hasn't been able to think about the next song to be released from her new album.
However, the star revealed she is leaving it up to her fans to decide on the next track. Speaking to Capital presenter Pandora about the next single, Miley said, "You know I don't really know yet, I'm leaving it up to my fans in a way."
"I thought I was just going to keep putting them [songs] out, but then this tour took over my entire life."
Tonight, the X Factor audience will know what track Miley's fans selected for her to perform on the live show.