Nicolas McDonald continues to impress on The X Factor 2013 and the Scott is still only 16. Yes, I said his age just to keep in with the X Factor judges who just can't help themselves but to mention it week in and week out.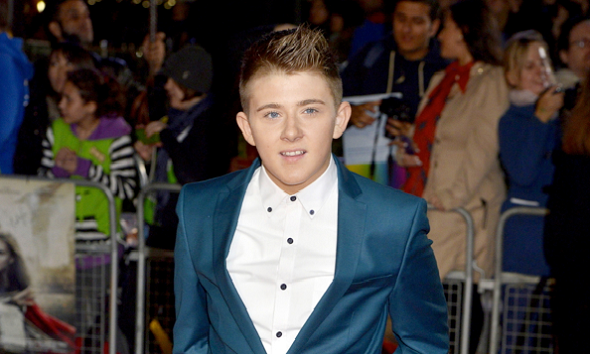 This week Nicolas took time out from The X Factor bubble and went back home to Scotland where he sang 'Flower of Scotland' at Hampden park with the Tartan Army as backing singers.
Thousands of fans joined in as he belted out the anthem before the Scotland v USA match.
However, today Nicolas must face a familiar audience once again as he returns to The X Factor stage in British Song Book theme week, to sing the Adele classic 'Someone Like You', taken from her second album 21.