Singer Cher Lloyd might have shot to fame under Simon Cowell's X Factor machine in the UK, but she seems to have no regrets after the two went their separate ways 18 months ago.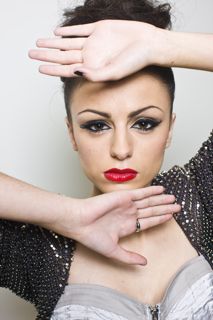 The 20 year old signed with Cowell's SYCO record label after she shot to fame  in 2010, but later moved onto the books of former X Factor USA judge L.A Reid.
In an interview with Larry King the singer revealed that she doesn't see Cowell anymore and explained:
"I don't really speak to him anymore. I left his label a year and a half ago and I got my record deal here [in the US]."
When ask if SYCO was angry when she left the label, Cher replied:
"I don't think so. I mean, I wouldn't say angry – I would like to think he misses me now."
In the interview Lloyd admitted that Simon may have found her hard to work with:
"I think he found me – I wouldn't say disobedient – but a little bit [difficult]. I have a specific thing I am reaching for, so I have my own idea of how I'm going to get it," she explained.
"We all have a specific thing in life that we want to get to and I don't deal very well with people having [control]."