Last night's disco week theme produced some surprisingly good performances from The X Factor top 9 acts.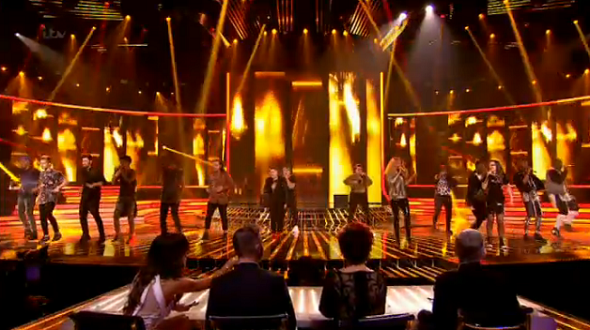 Luke Friend and Sam Bailey proved they can move outside of their comfort zones and adapt quite easily to a different music genres, while Tamera and Hamah delivered yet again the consistent performances we come to expect from them. But it was Rough Copy who really impressed us on the night, with their very slick and stylish performance that was so well rehearse.
Tonight the top 9 sing 'A Night to Remember' by Shalamar in the fourth group performance of the series as they eagerly await the results as to who will be singing for survival.
There was no Flash Vote last night so tonight the X Factor will revert back to the old tried and test format for announcing the results.