There seems to be a bit of a love triangle building in the X Factor house in recent days involving Tamera Foster, Sam Callahan and Jay from Kingsland Road.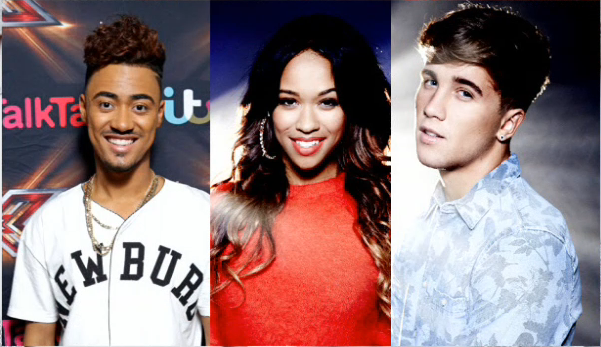 Tamera recently split from her boyfriend and since then the eyes of most of the boys in the house have been fixed on her, particularly Sam's and Jay's.
According Jay's Kingsland Road bandmates, Jay is very much interested in Tamera now she's available. They told the Daily Mirror:
"We can see Jay and Tamera getting together as they are really cute as a couple. I sat and watched them play table tennis together the other day and was like, 'They are so cute together'," Thompson revealed. "Jay is really good friends with Tamera and he really fancies her too. It takes Jay quite a while to get round to the point where he makes a move as he likes to become their friend first.
"They have a connection and talk a lot. They talk about their problems with each other and you'd want that within a relationship.
"Jay is one of the nicest boys ever and Tamera has obviously noticed that. She definitely has got a soft spot for him."
Connor added: "He acts like a schoolkid around her. We've already started calling them Jaymera.
"Knowing Jay he will have helped her through her break-up. He is very protective over her. When Tamera's ex-boyfriend released a story on her he got very angry about it.
"I was like, 'Jay you're not her boyfriend' but you could just tell he really cared about how she felt. Jay would never in a million years do something like that."
However, it was recently revealed that Tamera has eyes for Sam Callahan and has already snogged the 19-year-old. But speaking on ITV2's Xtra Factor, Tamera denied having ever snogged Sam. The story continue….