Tamera Foster had a very indifferent time on the X Factor last week, when she sang 'Listen' by Beyonce. Three of the judges though Tamera did a good job with the track, but then Gary Barlow delivered the phrase no X Factor hopeful wants to hear: "Stars In Their Eyes".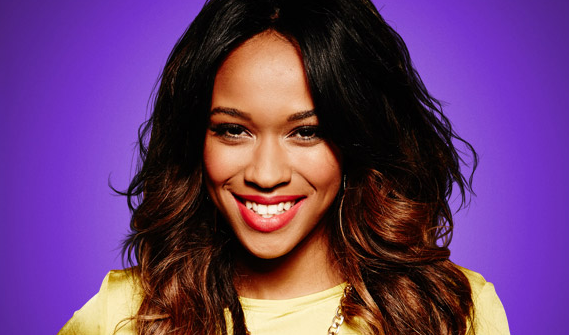 The Take That front man accused Tamera of trying to be like Beyonce. At the time we though he was talking nonsense, but now looking back we think he was right. Furthermore, we were wondering where was the guidance from her mentor Nicole Scherzinger to ensure such a talented singer stayed well clear of copycat performances.
However, this week Tamera has a chance to put that all behind her when she takes on 'Wishing On A Star' by Rose Royce. The track was a hit for the group in 1978 and is taken from their album Rose Royce II: In Full Bloom.
Tonight Tamera delivered yet another impressive performance and this is what the judges had to say:
GARY BARLOW: "Well done I think you have really grown up this week. That was truly elegant, it was supreme. Your vocal is so beautiful when you sing high….very classy. Well done."
SHARON OSBOURNE: "Tamera that was a lovely performance, so controlled, so smooth."
LOUIS WALSH: "Every time I see you I think star, you look like a little diva. I loved the song choice, I think you are going to go far."
NICOLE SCHERZINGER: "Last week you threw it down and this week less was more and you got to show everybody another aide. It was so pretty and dreamy, it was like velvet. It just shows you can do anything and everything."