Luke Friend is one of the most likely people on The X Factor this year and also one of the most underrated.
However, last week we felt that the teenager reminded everyone just how talented he is when he made a rather boring Seal song refreshing and exciting (and not a boat in sight). It was a return to the Luke Friend we say at his first audition where he wowed the judges with his performance.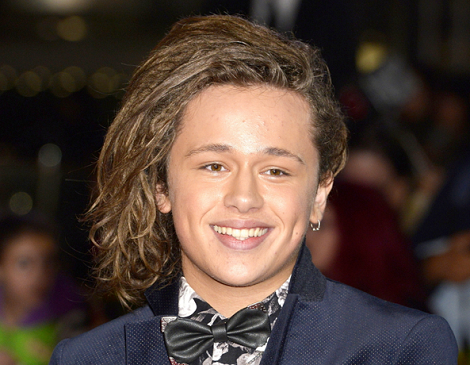 Tonight Luke returns to The X Factor stage to perform Play 'That Funky Music' by Wild Cherry and on the surface it is an excellent song choice for the young man form Devon.
The track was a big hit for Wild Cherry in 1976 and Luke will hope to bring it right up to date and wow with his performance once again (and hopefully no boats in sight).
Before taking to the stage Luke said: "I was really happy with my performance last week. The feedback from Gary Barlow was awesome, it gave me so much confidence so I am going to do everything I can to get to the final. I want to fight for it, I do really want to win this."
"I am going to fully embrace the disco and put my own interpretation on it."
And tonight Luke did not disappoint with is version of the Wild Cherry song. This is what the judges had to say:
GARY BARLOW: "When you first stepped out tonight I thought I would hate it but within five seconds I thought it was incredible. A guy with a rock voice, how do you do disco week? That's how you do it!"
SHARON OSBOURNE: "Luke, who knew that you had all of this inside of you. You are the dark horse in this contest, everybody has got to watch out for you. You showed us how adaptable you are, you work hard…that was amazing."
LOUIS WALSH: "That was a brilliant opening to the show. You are the one to watch, you are the dark horse. You're a little star, you're a little Johnny Depp!"
NICOLE SCHERZINGER: "Who knew this was the week you would come alive. We always knew how funky your hair was but now we know how funky you are."