Marvin Humes and wife Rochelle returned to the ITV This Morning sofa to continue their TV presenting role standing in for Eamonn Holmes and Ruth Langsford earlier today.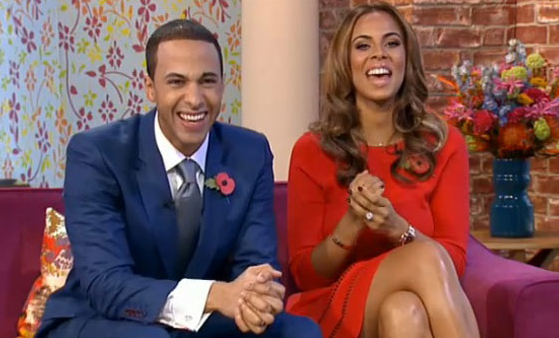 Marvin, a former X Factor finalist with his band JLS, revealed in an interview on The X Factor segment with last year's X Factor finalist Ryland Clark, that it was Simon Cowell that turned their fortunes around on The X Factor during disco week back in 2008.
This Saturday sees the return of disco week on the X Factor and the class of 2013 will no doubt be very nervous because it is a theme that can make the best singers look very average and could find themselves in trouble in the results show on Sunday. This is a fate that was averted by JLS during their time on the show as Marvin revealed on This Morning. He explained:
"That's the week it all changed for us as Aston took lead for that song," he said. "We were in rehearsals and Simon Cowell came to us and said we were doing it all wrong, too many of us trying to do too many parts, so Disco Week changed it for us."
Marvin's revelation may take their X Factor mentor – Louis Walsh – by surprise because the Irish judge has always taken sole credit of the success JLS on the show. The band finished as runners up, but Walsh always insist that they were the winner.