The X Factor Australia series was completed last night with singer Dami Im declared as the winner.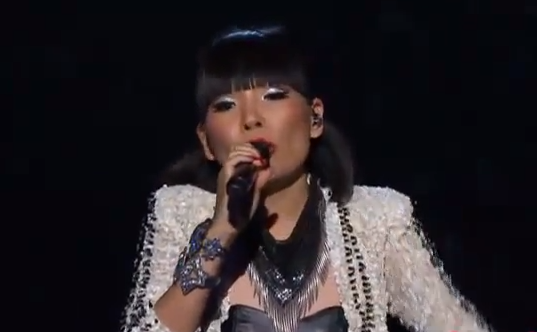 The Korean-born singer surged to victory in this year's final on a wave of support from fans on social media.
24-year-old Dami, shared her victory with her mentor Dannii Minogue who fought of strong competition from Irish judge Ronan Keating and his two acts that made the final, Taylor Henderson and Jai Waetford.
Dami not only wins the X Factor 2013 title, but also a lucrative Sony Music recording contract for her troubles.
Drawing on all her pop diva experience, Minogue has helped makeover Dami Im from a gangly girl, who the Australian star and former UK X Factor judge described as "stumbling onto the stage like she was lost" in the early stages of the competition.
But there was no denying she blossomed into a star by the series' end, marrying great vocals with quirky costumes which will now be her signature.
When deciding on Im's costumes, Minogue said they saw Im as a "global star".
"When Square Division, (wardrobe consultant) Heather and I looked at Dami we saw her potential as a global star, someone epic who could take on the world…and so we went big."
See Dami perform her winners single in the video below: