We think Nicolas has picked one of the best songs on tonight's X Factor movie themed show. A good rendition by the young Scott, will guarantee him a place in next week's show when the results are announced on Sunday night.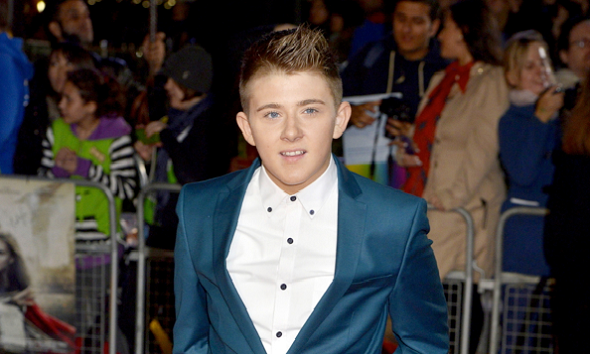 'In the Arms Of An Angel' is a song by Sarah McLachlan that originally appeared on her 1997 album 'Surfacing'. The song was used as a soundtrack in the 1998 romantic drama City Of Angels.
This week Nicholas joined the rest of the contestant at the movie premier of Thor in the West End of London where they experienced the fully Red Carpet treatment. This no doubt gave the 16 year old a glimpse of a lifestyle that could be his if he continue to progress on the show.
After his performance tonight this is what the judges had to say:
Gary Barlow: "Another brilliant vocal performance, you are a superb singer, you really are. Just one thing for me, the last three weeks you have done very serious, slow songs. remember you are 16 years old, celebrate being 16. Don't be too serious, come up to date a little bit."
Louis Walsh: "It is amazing that someone as young as you can perform a song like that. You have got a natural recording voice."
Nicole Scherzinger: "Last week Lou Lou called you his baby Buble and now you look like one up there, with your tie. When you sing it makes me feel calm and peaceful. I want to go sailing with you. Or just lay out or something with you. That was lovely and you did it justice."
Sharon Osbourne: "Nicholas, how old are you again? Fabulous! That song gets me every time. Your emotion in the song was spectacular, you sang it to perfection. You look like a big boy tonight. An amazing song choice and so well sung."