The last ten contestants have been buzzing with movie themed activities in the X Factor house this week. One of their tasks was to produce posters of themselves with a movie theme.
Tamera team up with the Joe from Kingsland road to produce a poster from Titanic,   Sam Callahan did  a poster from Wolverine, Nicolas McDonald went with Home Alone ( perhaps if X Factor don't work out for him, he could become the new Macaulay Culkin ),  while Joey from Rough Copy went with something more fighting, a poster from The Shining.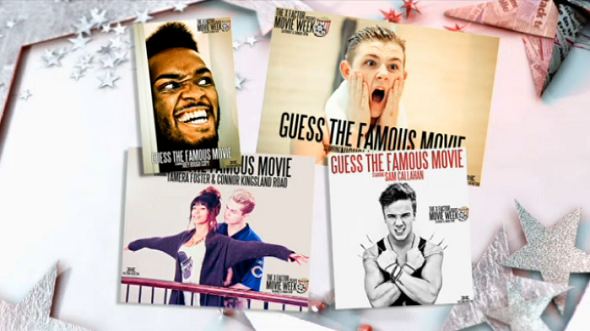 There is no doubt that movie week is one of the most exciting time for an X Factor contestant, not because of the song they will perform on Saturday night, but because they get the chance to be treated like a star with the full red carpet treatment at a film premier during the week.
See the contestants preparing for their big night out in the video below.