X Factor judge Sharon Obsourne has landed herself in trouble over her outburst on Saturday night on the hit ITV show when she accused a dancer of being a paedophile.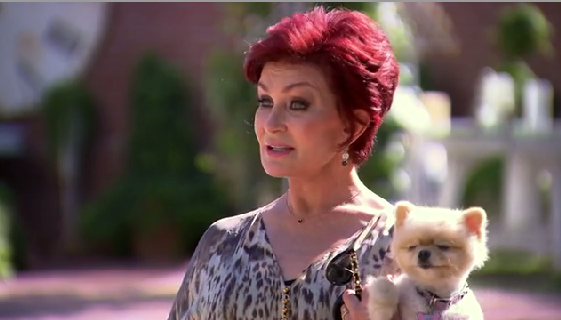 Since the incident X Factor bosses took her aside and gave her a talking to about her conduct on the show.
Osbourne's outburst came after 16-year-old Nicholas Macdonald performed Robbie Williams hit She's The One for the weekend's Love and Heartbreak theme.
The youngster was joined on stage by a blonde dancer, who at one point kissed Nicholas on the cheek.
An unimpressed Sharon ranted after the performance: "Who on earth was that piece of whatever next to you?
"That paedophile. You're only 16. You can't be doing that. That's a disgrace ITV."
The Daily Star reports that Louis Walsh defended his pal, saying that Sharon did not mean to cause any offence.
And a source close to the dancer added: "She's very embarrassed by what happened."
A spokesman for The X Factor told the tabloid that Sharon "had been spoken to".
Sharon's behaviour over the weekend has also angered many fans of the show on social networks.