Dermot O'Leary stole the show at the week end as his enormous package became the centre of attention on the hit ITV show.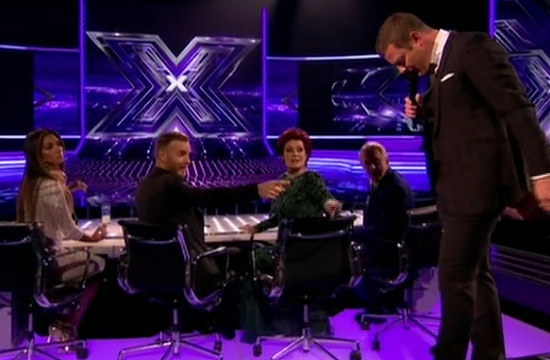 Dermot's package became the talk of the town when someone noticed how tight his trousers were during The X Factor auditions. But we are sure Dermot would say that he has always worn his trousers that way for years so why are people talking about it now?
We would say, hoping we are not being too unkind, that you have put on a bit of weight in certain places over the years Dermot.
His package also caught the eye of at least one celebrity – actor and comedian David Schneider – who tweeted:
"Tonight we've seen that Dermot has the full package." – see picture below.
Still, it was a good bit of banter that the female judges especially seems to have enjoyed, but unfortunately for Dermot, every time he steps onto the X Factor stage, wondering eyes will be focused on a place that his microphone cannot hide.