Kingsland Road perform live for the first time on The X Factor stage tonight singing a well-known 80s classic by Wham.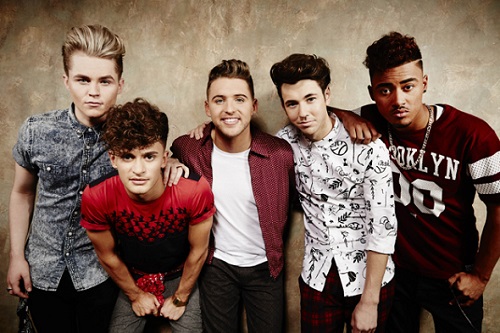 The group is one of the three groups mentored by Gary Barlow this year and they are hoping that even if they don't win the show, they can become the next big boyband to emerge from The X Factor after JLS and One Direction.
Named after a London Underground station, the 5-piece boyband were originally called Kingsland but had to change their name to Kingsland Road after finding out there was an American band with the same name.
Tonight they perform 'I'm Your Man' by Wham with a bid to win a place in next week's second live show.
We loved everything about there performance tonight and feel they could go a long way in this competition.
The vocals were the best we have heard from the boys and their stage presence was on point.
This is what the judges made of it all:
NICOLE SCHERZINGER: "Boys, I am not going to lie, I was impressed, I was very impressed with that performance. I didn't know where that came from. You had a lot of choreography and you held onto those vocals."
LOUIS WALSH: "I loved you from the first audition. That really worked. You've got great energy guys…..you are going to go far."
GARY BARLOW: "This will be the performance everyone is looking forward to every week. Well done!"
SHARON OSBOURNE: "You are going to go an awful long way! Great energy, great atmosphere that you brought to the room.
Conor, you look like Leonardo DiCaprio!"