16-year-old Giles Potter was previously told to up his game by Gary Barlow, and the youngster seem to have taken on-board that advice when he came to perform at bootcamp.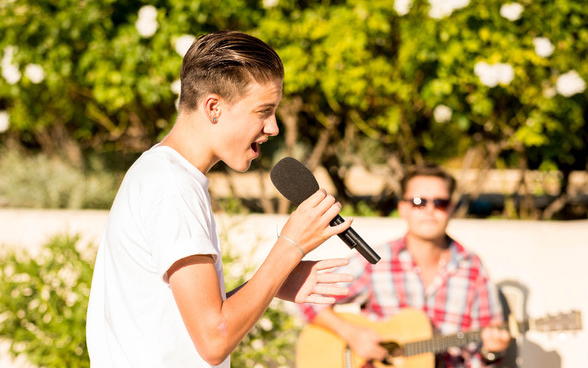 The judges told Giles that it was his best performance to date and Louis Walsh was sufficiently impressed for him to pick the youngster for a place at his Judges House in St. Tropez, South of France.
Giles must now performed to that standard again if he is to impress Louis for a second time and also convince Louis guest judges, Nicole Appleton, Westlife's Shane Filan and Sinitta to put him through as one of the three boys to compete on The X Factor live shows.
However, on the day of his performance, the teenager came up a little short of his best leaving Louis wanting more from his performance. Louis told him:
"Giles we loved your very first audition and I saw something there I saw a sparkle and a determination. Yesterday it wasn't good, you let yourself down yesterday. "
he added:
"Yesterday wasn't as good as it should have been, I need somebody who will go out and fight every Saturday night. I can only pick people that are going to go out there and deliver."
"It's not good news Giles, I'm sorry. You're going home, I'm sorry."
Giles was left devastated by the news and need the comforting arms of Dermot to hold him.