Shelley Smith, the lady with the big voice, got off to a flying start on The X Factor this year after delivering stunning performances in the early audition rounds.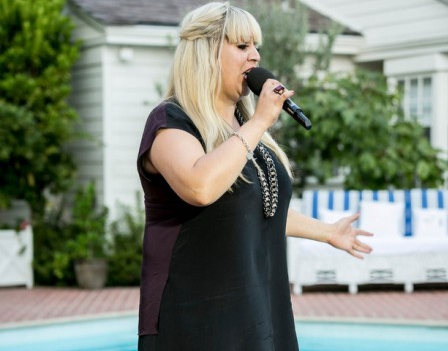 The white van driver and single mum of one from Exeter, won her place at Sharon Osbourne's Judges House in LA quite comfortably, but now she must impress again to win a place in Sharon's top three.
Shelley opted for the song  'Girl on Fire' by Alicia keys for what she hope will not be her last performance on the ITV show.
Before delivering her rendition of the track for Sharon and guest judge Robbie Williams, Shelley said:
"I am not going to get this opportunity again. I just want this so much, so I am going to be on fire today."
After her performance Sharon delivered her verdict to the Diva and said:
"Your personality is electric, it's contagious and your voice is very powerful, but sometimes you come on to strong and you have picked up all of these bad habits."
She added:
"It can come across as cheesy and I don't have ten months to work with you, I only have ten weeks."
However, Sharon decided to take a chance on Shelley and told her she was through to the live shows.