16 year old Giles Potter booked his place at judges houses after his fine performance at bootcamp.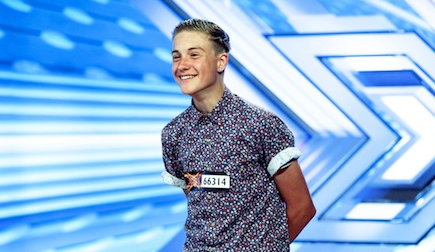 The student from Worcester new the stakes were high after only just making it to bootcamp after messing up his performance at the arena stage of the competition.
However, the youngster raised his game as he took on 'I Won't Give Up' by Jason Mraz on for the panel.
Before his performance he said:
"I have definitely stepped up my game since my arena audition. I messed up the words, now I have had my telling off from the judges I will focus on the competition. This means so much to me. To go home with a no today would be devastating."
After his rendition of the track Gary Barlow said:
"It's been, by far, your best audition to date. Giles well done you should be proud of yourself."
Louis Walsh loved the version and continued:
"It was the perfect song for you and it's hard to believe you're only 16. Are you good enough for the live shows? This is my problem…I've made my decision….Giles get over there, you are in my top six."