Sam Callahan took one step closer to the X Factor live finals after an impressive performance at bootcamp.
The 19 year old bar man from Essex, who is no stranger to the music having worked with the Spice Girls manager Simon Fuller, singer Geri Halliwell and the man behind the careers of McFly and Busted, impressed the panel with his rendition of 'Iris' by The Goo Goo Dolls.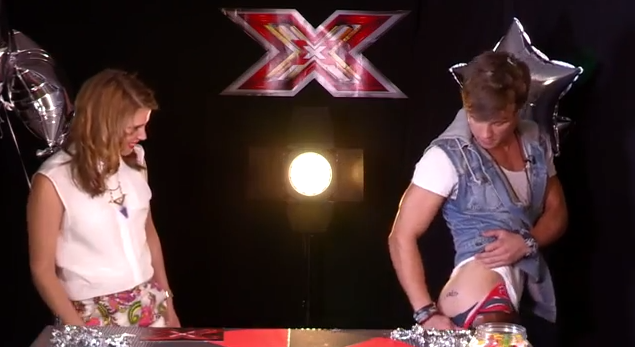 But before his bootcamp experience Sam revealed the location of his secret Tattoo; the cheeky Essex lad has only gone and tattooed the word CRAZY on his bum, but it was for a charity – part of his Sam's Crazy Stunts appeal to raise money for The Teenage Cancer Trust.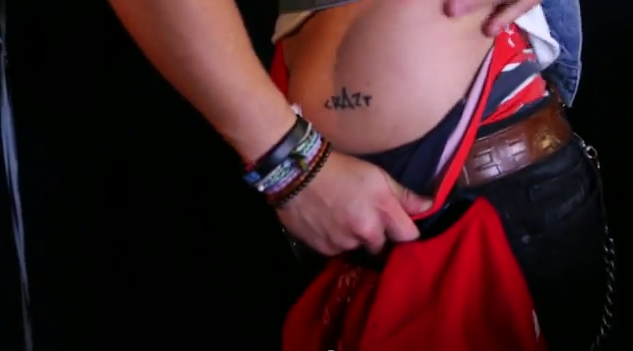 However, to make it to the judge's house, Sam needs most of all to wow Louis Walsh, but after Gary Barlow's less than enthusiastic reaction to the Essex lad in the earlier rounds, getting a positive comment from the Take That star would be most welcomed.
The audience though seems to love him especially the girls and so it would seem do all the judges. Sharon Osbourne raves:
"Sam you came out fighting, you won the crowd over, you won me over."
See Also:
Sam Callahan X Factor 2013 hopeful 15 crazy stunts for charity
Sam Callahan taking a skinny dip