16 year old school girl Tamera Foster won a place in the top six girls after her rendition of 'Stay' by Rihanna.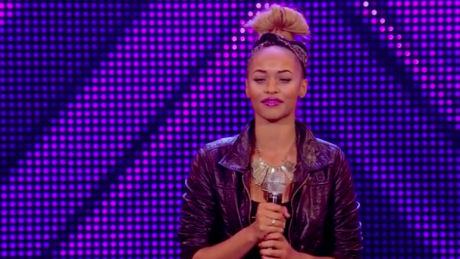 The talented teen originally auditioned for The X Factor in group Silver Rock and in her last audition she forgot her words at the arena but managed to win the judges over.
Before her performance she said:
"The pressure is on, it really is on."
"I have always imagined myself to be a singer, there is nothing else there. That's it for me, this is definitely my last chance."
"If I forget my lines today then that is it, I'm gone, I am going home."
After her performance Louis Walsh told her:
"That was your best performance yet, you ticked ever single box. Well done.
Nicole Scherzinger added:
"This was your last chance, you got it together today, you pulled it together and I could tell that you meant it up there. But you are still so young…. I don't know if you are ready for this, so I have made my decision…….I am going to take a chance because I believe in you. Take a seat, you are in my top six."