One of the greatest injustices in X Factor history was dealt to Joseph Whelan when the singer was dropped at bootcamp last year in favour of Rylan Clark.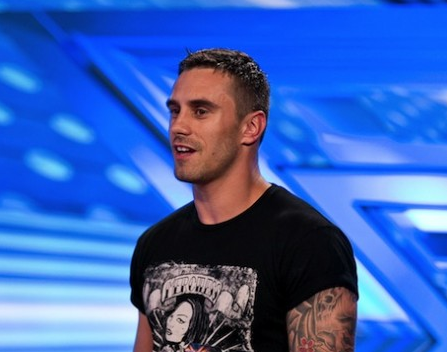 Thousands of people complained about the decision in an attempt to get the singer reinstated, but the show went on without him.
This reason, Joseph returns to the show even though he reportedly branded it a "fix" after his exit last time around.
Joined by his son who sat with the panel, Whelan delivered a rendition of Bon Jovi's Always that must make a lot of people including us ask the question once again, why was he dropped last year?
We are hoping that this will be the last time Joseph will have to audition, giving that he is a much better singer than many that have made the live shows over the years.
Before his performance tonight Whelan said:
"I came on X Factor last year, my little boy Kian ran onto the stage. It was great and I got through to the end of bootcamp but I didn't make it to judges houses unfortunately. I always thought I could have given more though, so that's why I'm back this year."
"I am just hoping it all goes right this year, I really need it to, to be honest. I feel like I can come back a bit stronger this year."
After his performance Gary Barlow raved:
"Joseph it's a pleasure to see you back, I loved your voice last year and I think I love it more this year. I think you've got something really special."
Sharon Osbourne loved the rock stylings and probably the tattoos and added:
"You are very strong, I like your conviction when you perform, I like your strength, I really enjoyed it."
Louis Walsh was glad to see Joe again and continued:
"I am glad you came back this year, you are what this show is all about."
Joseph sailed through to the next round with 4 yeses.