The X Factor auditions draws to a close this weekend and among all the rough diamonds wanting to shine for the judges is this soulful gem, Paul Akister from Manchester.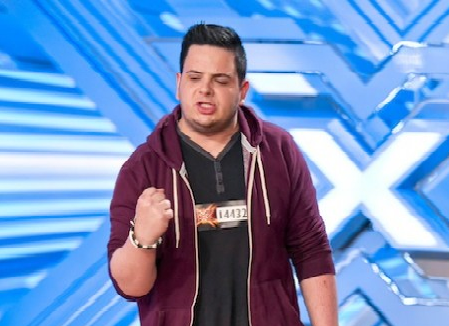 The 24 year old currently work as a pub and club singer, but have played many gigs at holiday parks and other venues up and down the country.
At his first audition in front of the x Factor judges, Paul performed "A Change is Gonna Come", a well-known classic by the late Sam Cooke. His rendition of the track impressed the entire panel who loved his soulful tones and delivery.
Before singing Paul said: "The dream is to sing in front of thousands of people and for them to sing my songs back to me. That would be amazing."
After his delivery Louis Walsh raved:
"Paul I love your voice, I love the fact that you've got so much soul, I like everything about it."
Sharon Osbourne told him:
"Yeah you've got a really good, rich tone to your voice. Work needs to be done on your performance side."
Nicole Scherzinger:
"I had to check your age, you are 24 and you sound like an old soul singer."
Paul sailed through to the arena round with four yeses from the judges.