34 year old Souli Roots brought the sound of Jamaican Reggae to The X Factor 2013 arena auditions and gets everyone in the party mood with her rendition of a Bob Marley classic.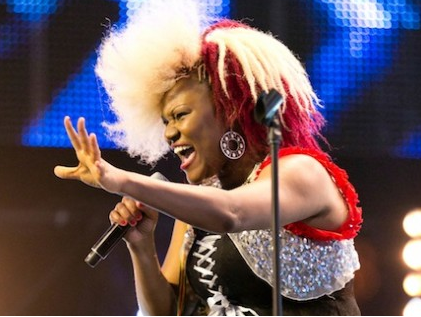 The Jamaican born singer even got Louis Walsh to reveal that he's a big reggae fan –who would have thought it.
Looking very much like a Reggae star with the old crazy hair thing going on, Souli sang  Three Little Birds by the late Bob Marley and we loved the vibe. And so it would seem did the judges, because by  the middle of her song, they were all up, dancing and smiling along.
Afterwards Gary admitted that he wasn't convinced by her singing talent though and told Roots:
"We have had a great time today but it's got to come down to the vocals, they weren't good enough."
But in the end the other three judges saw something in her and sent her to bootcamp with three yesses.