19 year old singer Melanie McCabe returned to The X Factor auditions for the fourth time after narrowly missing out on a place in the live finals back in 2011.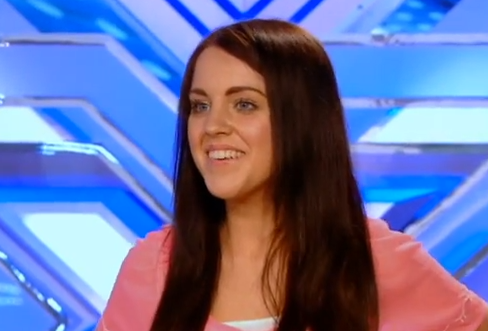 At her 2013 audition, Melanie performed 'Diamonds' by Rihanna, but before facing the judges she told Dermot O'Leary:
"This is my fourth year to do the X Factor. I did it in 2008 when I was only 14, in 2011 I got to Kelly Rowland's house in Miami which was a huge big milestone in my life, because not many girls from Ireland get to do something like that."
"I remember just feeling totally pulled apart. I had to go back to schooland all my friends were like 'Melanie are you back? I thought you were on the X Factor?'. My dream had just been crushed into a million pieces."
"I picked myself up and came back last year and I got to bootcamp. Then when it was a no again, it was like Deja Vu. I was so, so devastated."
"Coming back a fourth time it's like you are really putting yourself out there again but everyone in the music industry got so many nos before they got a yes and that's what keeps me going."
After her performance the judges said:
Gary Barlow: " That was absolutely brilliant. The best audition of the day by far. By a mile."
Nicole: "It was effortless, controlled and beautiful but still very honest."
Sharon Osbourne: "I didn't know what to expect. You are such a tiny little thing and you come in all shy but when you sing you light up."
While an emotional Louis Walsh told the hopeful:
"Melanie….I know Melanie you see and I really want this for her. I just want it because I know what it means to you. I know her family need this, I know you need this and I really want it. I know you have got the talent and I really want you to do well."
Melanie McCabe got four yeses and went through to the arena auditions.