Jade Richards returned once again to The X Factor for another attempt of making it to the live shows.
The 23 year old from Fife, Scotland auditioned for the series twice before and two years ago made it to the judges' houses with Kelly Rowland, but narrowly missed out on a place in the live finals.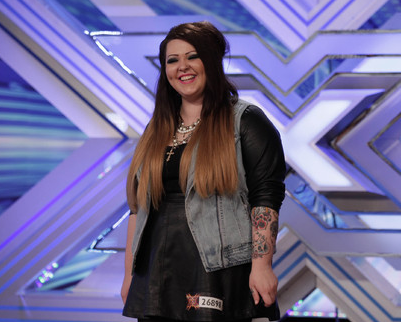 At her audition, Jade performed 'When I was your Man' by Bruno Mars and revealed:
"Being so close to the live shows and falling at the last hurdle was really devastating. Today is kind of make or break, I want the chance to make it to the love shows, so today is massive."
"I worked in a supermarket for a wee while and everybody that came said 'oh you should try again' and the more people said it to me, the more I thought 'why not?'. This is what I want to do."
After her performance the judges told Jade:
Gary Barlow: " Well done Jade. It's a tricky one because this is your third year and it's like what happened the first time, what happened the second time, is it just going to happen again? But I don't think it is."
Louis Walsh said: " I think you've got your mojo back. It was a fantastic audition."
And Nicole told her: I personally Jade would love to work with you.
Jade got four yeses and went through to the arena auditions.