Luke Britnell pulled of a trick at his  X Factor audition by presenting two yellow roses to the female judges Sharon Osbourne and Nicole Scherzinger.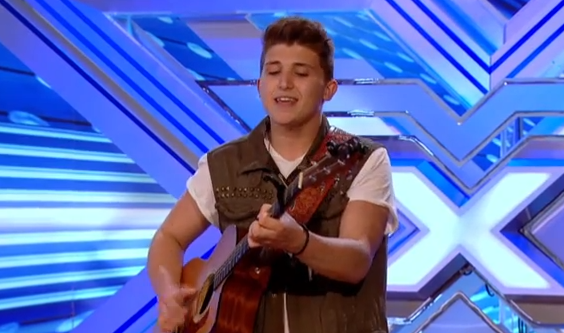 This definitely got the ladies on side as the singer who works as a Justin Bieber tribute act settled himself for his performance.  He said:
"I just want to make a name for myself, I don't want to live the rest of my life being known as a Justin Bieber tribute act."
Luke sang his own song titled 'Think Positive' and the 19 year old directed straight to Nicole, who we all know is a BIG fan of the positivity.
All the judges seem to like the song.
Nicole said: That was precious and it was just feel good. It makes you just want to feel good, we all needed that.
Sharon Osbourne: Luke, very nice audition. You are very professional, I loved your original song. Well done.
Louis Walsh: It's very easy to be positive about Luke because you're a nice guy. You have a very commercial voice and you're far too good to be a Justin Bieber tribute act.
Gary Barlow: It was like a stroke of fate you coming in here today, just at the right time, great audition and your own song is great. After one listen we're all singing it, very promising.