Kieran and Sarah tryed out for Britain's Got Talent this year and took to the stage at their first audition to sing 'Love Changes Everything'.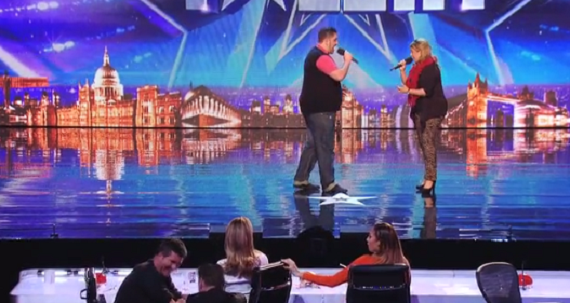 However, they got a big surprise when Simon Cowell and David Walliams got into a disagreement over the song choice and ended up play fighting while they sang.
It all happened when Simon complained about the track saying: "I hate that song, I hate that song, I hate that song."
Overruled by David and the rest of the panel – who begin singing the track themselves – Kieran and Sarah then started to sing.
Simon tries to put his hand up to stop the song but is forcibly stopped by David, with the pair ending up in a bit of a scrap at the judges' desk!
See it all in the video below