Young Dancers Lauren & Terrell wow the Britain's Got Talent 2014 judges with their dance routine dancing to Church by T-Pain at their first audition.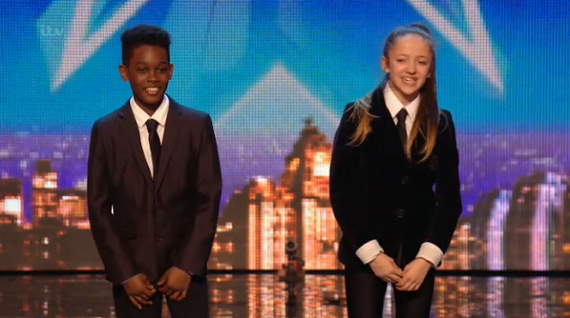 The 12 year old students from Essex perform an energetic routine with a Men In Black theme which would go down well in any dance contest.
Before performing Terrell admits: "I really like dancing with Lauren because she will push me to my full potential. She won't let me stop."
His dance partner giggles: "Because I'm the boss."
Their brilliant dance routine was enough to wow Alesha Dixon who raved:
"That was one of the slickest dance duos we have seen for quite a long time. Brilliant! I love you two."
Simon Cowell agreed and gushed:
"You are really talented and I am really happy that it wasn't some awful ballroom dance which I think I am becoming allergic to. This was much more fun, much more current."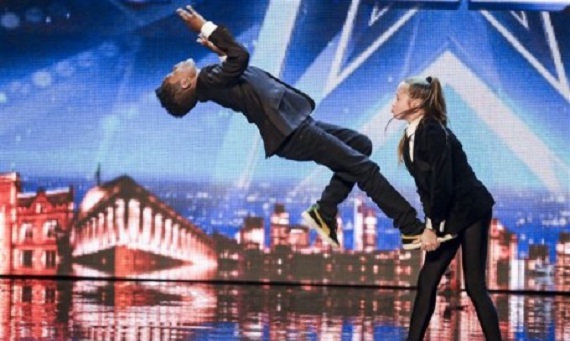 See also Lauren & Terrell's live Britain's Got Talent semi-finals performance here.