Hollyoaks beauty, Gemma Merna will take to the water in Splash! making her debut on ITV tonight.
The 29 year-old actress who plays Carmel Valentine on the Channel 4 soap, will dive off the three-meter board under the watchful of Tom Daley, as she tries to impress the judges.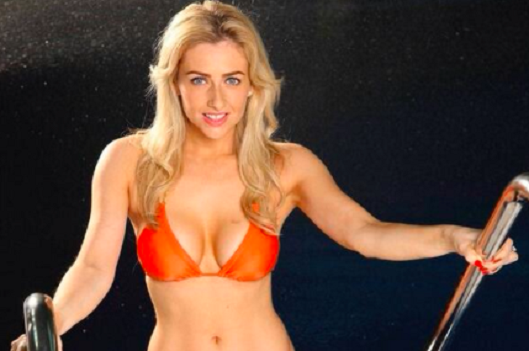 Gemma decided to do the Tom Daley fronted show to conquer the fear of water she's had since she was seven.
She told the Daily Star: "An instructor pushed me in and I was drowning and didn't come up for ages. I've always had this fear, and couldn't even put my head under the water.
"So I wanted to take this challenge on. I wanted to be able to swim under water. I wanted to challenge myself before my 30th and do something out of my comfort zone, so Splash! seemed perfect. Splash! seemed perfect."
"And it has really helped me."