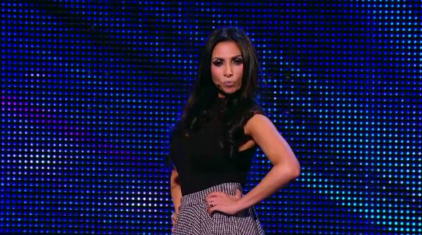 On a night where most of the acts delivered memorable performances it was always going to be tough on those that have missed out on a place in the final.
But it was Francine Lewis and Asanda Jezile that came out on top and will have a chance to compete for the £250,000 prize fund and perform for the Queen.
The most popular act with the viewers was Francine Lewis who went automatically through to the final.
She said: "I can't believe it, I just want to say to my two babies I love you!"
The next two most popular acts – Alex Keirl and Asanda Jezile – then had to compete for the judges vote.
David Walliams said the pair of singers were "equally good" but eventually decided to back Asanda, along with Alesha Dixon.
Amanda Holden opted for Alex, leaving Simon with the potentially deciding vote.
He said: "Alex, the fact that you were in the top three was a surprise to me. Asanda, I think you're a really talented person. I'm going to agree with Alesha and David."
Asanda joined Francine in the live final along with Arisxandra Libantino, Richard and Adam, Jack Carroll, Gabz, Pre-Skol and the Luminites.