Last night we saw the first four chefs in week three of MasterChef The Perfessionals, battle it out in the kitchen for a place in the quarter finals, but one chef bit off more than he could chew. The judges had little choice but to say goodbye to Oli for making one mistake too many in his desperate bid to impress.
Today the second four chefs with kitchen tools in hand, will go head to head to take on new challenges set by master chefs Michel Roux Jr, Monica Galetti and food critique Gregg Wallace, to see who will survive to cook another day and who would be on their way home.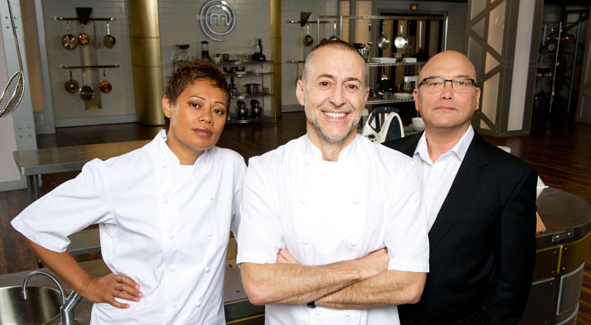 Their first task on Monday was to get through Monica's skills test, today the chefs  will have to prove to Monica once again and Michel Roux Jr. in his food classic challenge, that they have the skills to remain in the competition.
The four chefs that will cook for survival on Wednesday are:
[imagebrowser id=25]
James 27, from Belfast – Last year he won Northern Ireland chef of the year  and currently work as a college lecturer, but will soon go into business working as a head chef.
David 24, Darlington – Likes to thinks he his creative and comes up with things from very little in the kitchen.
Marcel 34, Faringdon – Slovakian born, cooked his first meal four and a half years ago in his own pub.
Ryan 24, London – highly competitive with a passion for sexy food ( there has got to be a big market for this).
The Second Skills Test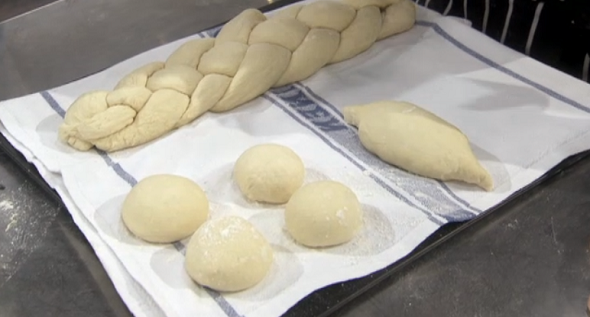 For the Skills Test, Monica and Gregg give the chefs ten minutes to shape bread rolls, a baguette and a four plait from bread dough.
The Classics Test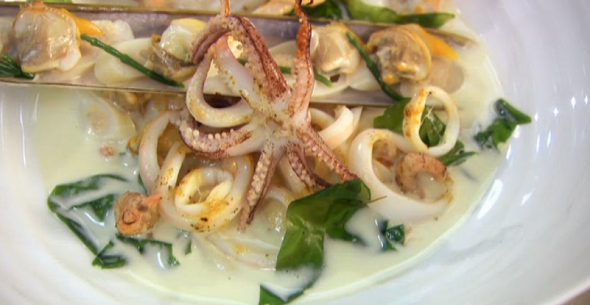 Michel cooks veloute de coquillages au champagne parfume a la muscade – an elegant fish soup made with champagne. If they want to impress, the chefs must do justice to this celebration of seafood by preparing and cooking the seafood properly, making a light, creamy veloute and presenting the dish with panache.
The chefs then get one final chance to impress by cooking a classic of their own choice for the Michelin-starred chef, Michel Roux Jr.
The chefs gave the tasks their best effort, but in the end only three would make it through to the next round. The unfortunate chef that failed to wow the judges with his dishes and was sent home was Ryan.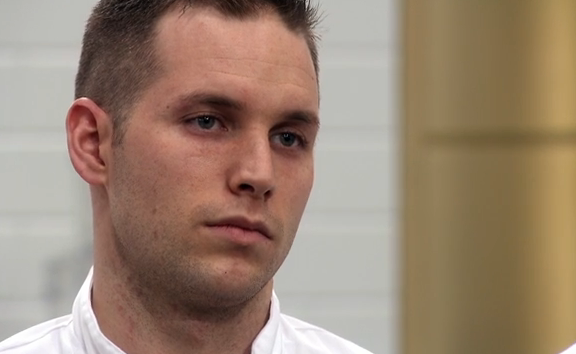 See Also