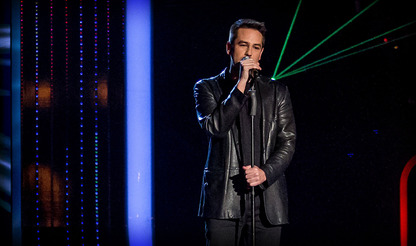 Singer Anthony  Kavana who was a teen pop sensation in the nighties, made his debut on the BBC The Voice reality show in another attempt to resurrect his pop career.
The 'I Can Make You Feel Good' singer previously attempted a comeback in 2007 when he appeared the ITV show Grease Is The Word. However, not much has been heard from the former music star since then, until now.
Ahead of his TV appearance on The Voice, Kavana Tweeted to his followers:
"If you haven't already heard.. I'll be on tonight's episode of @BBCTheVoiceUK .. 7pm tonight.."
Onstage Kavana delivered his rendition of  'Don't Dream It's Over' by Crowded House to mixed reviews from the judges.