Raymond Blanc makes a delicious looking café crème – a cup sculpted from chocolate and filled with a mousse and coffee sabayon – on Raymond Blanc Kitchen Secrets.
Raymond says: "You have to love someone so much to make this dessert. It is certainly a proof of love."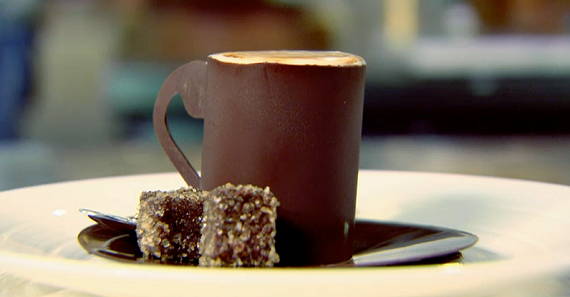 See how Raymond makes his dessert in this video.