Mary Berry puts a spin on a green salad dish for her Cooking for a Crowd theme meal on Mary Berry Cooks.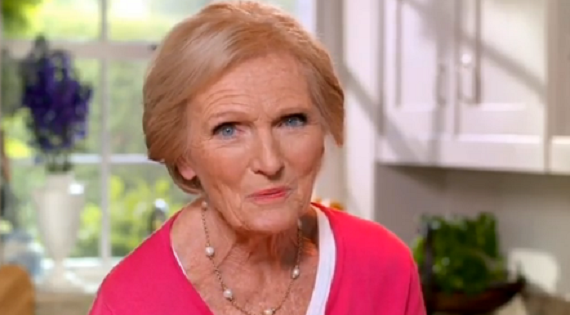 Mary says: "There is nothing worse than a boring bowl of green leaves served at a table with a meal. I like to add some crunchy vegetables to it and I have a trick to let you make this ahead so that the lettuce doesn't wilt even though you have prepared it a couple of hours ago!"
The ingredients for her salad dish are:
For the dill dressing: 8 tbsp extra virgin olive oil, 3 tbsp white wine vinegar, 1 tbsp balsamic vinegar, 1 tbsp Dijon mustard, 1 tbsp caster sugar, 1 bunch fresh dill, salt and pepper to taste.
For the salad: 8 spring onions, 8 celery sticks, 1 small fennel bulb, ½ large cucumber, 200g pack mixed salad leaves, 100g pack rocket or watercress and 1 Romaine lettuce.
To prepare the dish: Put the oil, white wine vinegar, balsamic vinegar, mustard, sugar and salt and pepper into a bowl and whisk until evenly combined and thickened. Taste and season accordingly and then add the dill.
Slice the spring onions, celery and fennel and place in a large salad bowl. Add the dressing and toss well.
Cut the cucumber in half lengthways and then cut across into thick slices. Tear the lettuce into manageable-sized pieces. Place half of the cucumber and half of the leaves in the bowl. Season and top with the remaining cucumber and leaves, then chill for up to four hours
Just before serving toss everything together.