Candice Brown served up tasty spicy Nduja eggs with mushrooms and spinach on Ainsley's Food We Love.
The ingredients are: 1 red pepper deseeded, 1 red chilli, or dried chilli flakes, 1 clove garlic finely chopped, 3 spring onions, 1/2 courgette, 1/2 bag spinach, 6 mushrooms, 200g njuda, 4 eggs, salt and pepper, 1/2 ball mozzarella tor, olive oil and knob of butter.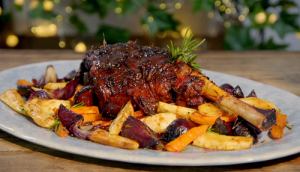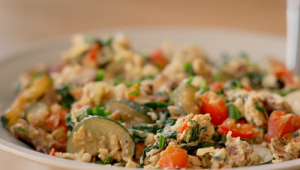 See recipes by Candice in her book titled: Comfort: Delicious Bakes and Family Treats
available from Amazon
now.