Hairy Bikers cook Tonkatsu pork with shredded cabbage and black cod in miso sauce on their Asian adventure in Japan.
Tonkatsu is a Japanese deep fried breaded pork cutlet that is crispy on the outside and juicy on the inside.
About their tomkatsu pork dish they said: "An alternative to chicken katsu and a great way to make meat go a long way. The sauce is super easy too!"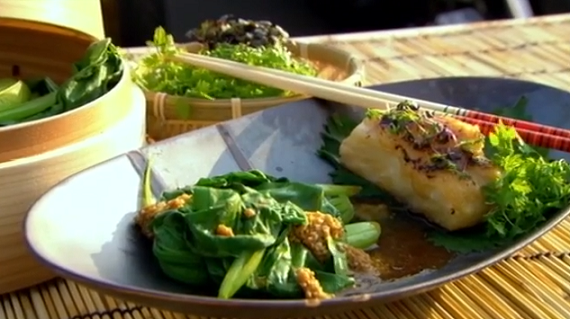 The bikers serve their black cod in miso sauce dish with oriental green vegetables.
About their cod dish they said: "If you can't get hold of black cod, you can use any white fish – the miso is guaranteed to make it taste amazing!"