Prue Leith showcased delicious snow eggs floating islands on The Great British Bake off new year episode.
Prue set the returning bakers the task of making the snow eggs to her recipe for this week's technical challenge.
The ingredients for the creme anglaise: 200ml whole milk, 100ml double cream, ¼ tsp vanilla paste, 3 large eggs yolks and 40g caster sugar.
For the meringue: 3 large egg whites, pinch of salt, ¼ tsp cream of tartar, 75g caster sugar and ¼ tsp vanilla paste.
For the caramel cage: 250g caster sugar and 60g glucose syrup.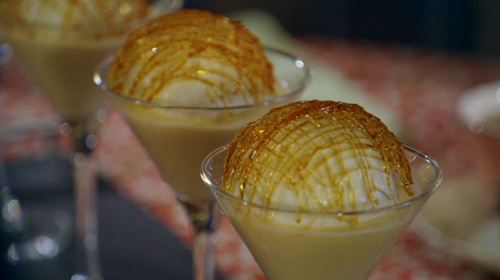 See the recipe in Prue's new book titled: Prue: My All-time Favourite Recipes
available from Amazon
now.