Dale Pinnock served up a tasty one pot creamy chicken stew with rice for Becky Green on Eat, Shop, Save.
the ingredients are: 1 large red onion, finely chopped, 3 garlic cloves, finely chopped, Olive oil, 2 x 400g can of cannellini beans, 1 drained, 1 with liquid retained, 4 chicken breasts, diced, 200ml vegetable stock, 1 tablespoon of grated parmesan cheese, 1 teaspoon of mixed fresh herbs, Salt, to taste and Cooked greens or salad, to serve.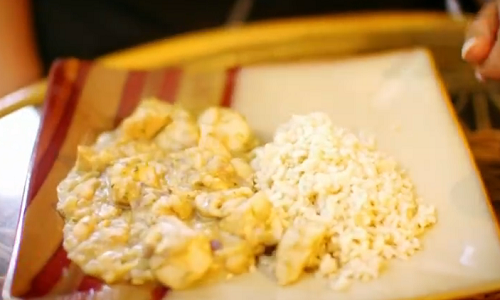 See Dale's recipes in his book titled: The Medicinal Chef: How to Cook Healthily: Simple techniques and everyday recipes for a healthy, happy life
, available from Amazon
now.