Ching showcased Vietnamese summer rolls with chilli dipping sauce for the summer hols on This Morning.
Ching says there is no cooking involved just buy the food from the supermarket and roll.
The ingredients for the dipping sauce: 30g toasted sesame seeds, 1/2 birds eye chiles deseeded finely chopped (depending on how hot), 1 tbsp fish sauce or light soy sauce, 3 tbsp caster sugar, 1 tsp sesame oil, 1 tsp coriander finely chopped and Juice of 2 limes.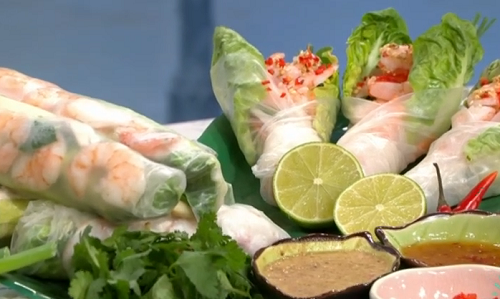 See Ching's recipes in her book titled: Stir Crazy: 100 deliciously healthy stir-fry recipes
, available from Amazon
now.