Simon Rimmer served up a delicious cassata cake with a Swiss roll and berries on today's episode of Sunday Brunch.
The ingredients are: 6 eggs, 225g sugar, 225g flour, zest 1 lemon and 5g cinnamon.
For the filling: 500g drained ricotta, 80g icing sugar, 80g dark chocolate cvhips, 80g mixed glazed fruit, 50g chopped pistachios, 15g vanillia paste, zest 1 orange and 50ml marsala.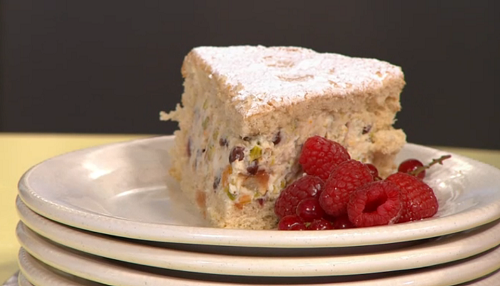 See more recipes from Simon Rimmer in the book titled: Something for the Weekend: 60 fabulous recipes for a Lazy Brunch
, available from Amazon
now.