Rabbit is being served up in Paul's kitchen today in his delicious Rabbit and pancetta pot pies on today's Paul Hollywood Pies and Puds.
Paul kept rabbits when he was a child and he was so distraught when a fox ate them, so he didn't eat rabbit until he was in his thirties.
However, the master baker now say that Rabbit makes a great pie filling when combined with a little pancetta, to balance its leanness. It is a warming, hearty dish that should be made during autumn and winter when you'll really appreciate it and rabbit is at its best.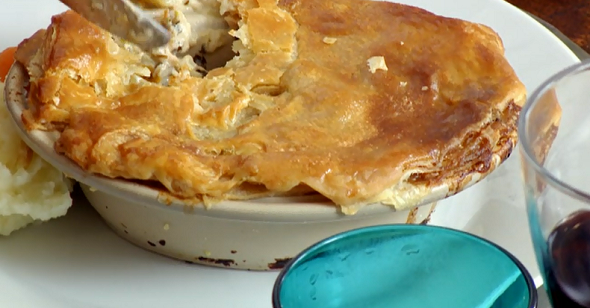 The influence for his rabbit pies comes from the continent where it is often served with pancetta or chorizo.
However, for the meat for his pies, Paul went to a Charcuterie producer in Dorset that is producing cured meats that rivals those from mainland Europe.